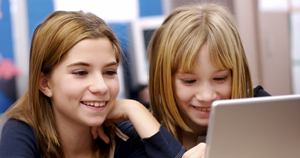 COURSES FOR STUDENTS
LLCE offers courses including after-school enrichment course, Chinese language and culture immersion programs and short-term intensive summer courses. 
After-school Enrichment Course:
Students easily forget what they learned from class without frequent practice, especially for those who study Chinese as an additional language. The after-school course creates a continuous immersion experience of the Chinese language. The activities of reviewing classroom contents and extending to related new vocabularies, sentences and topics allow students to learn beyond the scope of the regular curriculum.

Chinese Language and Culture Immersion Course:
LLCE co-organizes a three-week total immersion program with China's educational institutes to bring students to famous China cities for strengthening their listening and oral abilities in Putonghua. The first two-week activities consist of using Putonghua in daily life (bargain at wet markets, buy postage stamps and mail letters at post office), learning the Chinese culture (play Chinese chess, exercise swords-fighting, watch a shadow show), visiting historical sites (Forbidden City, Summer Palace, Great Wall, Confucian Temple).  Students then travel to another renowned China city in the last week to further deepen their understanding of broad and profound Chinese culture. 
Short-term Summer Program:
Over the years, LLCE has co-operated with schools, language centers, churches and kindergartens to run summer programs. Students learn the Chinese language in a fun and enjoyable way by means of singing Chinese songs, playing games, role play and other classroom activities.