What's New
The Latest Inspiration of the Hong Kong Story


Mr Yip Kwok-wah's new book, The Hong Kong Story: It Takes Two to Tango, received a review in "Books and Literature" column of March 30 2014 issue of Yazhou Zhoukan, an international Chinese newsweekly.

Quality Training in Cebu School


Living Learning Culture and Education organized a two-week teacher training course for Cebu Cherish School on July 2-13, 2012.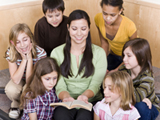 Welcome to LLCE!
LLCE is committed to enhancing awareness, understanding and appreciation of the importance of the Chinese language to make it align with living, learning, culture and education.