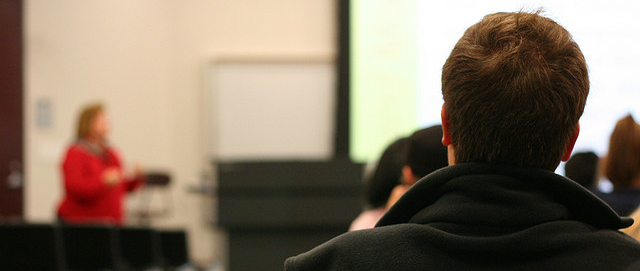 TEACHERS TRAINING PROGRAM
Chinese Teachers Workshop
The annual Chinese teachers workshop, started in 2004, is offered to teachers across China and other countries to advance their capacities. The activities of the three-day workshop include:
Keynote Speech: Experts, conversant with the year's theme, are invited to give keynote speeches about the latest trend and research in the field.
Sample Lessons: Master teachers conduct sample lessons on topics covering interactive teaching strategies, application of information technology, demonstration of the Chinese culture, etc. This is to upgrade teachers' teaching skills in classroom through exchanging experience.
Travelling: As the workshop is held in a different place each year, participants through visiting attractions near the venue can explore different Chinese cultures.
In-school Short-term Training
Lack of qualified Chinese teachers is the key bottleneck to building Chinese curriculums in schools.  The "in-school short-term training" program provides a total solution for schools which plan to launch or improve Chinese curriculums. The training includes designing professional curriculums, problem-solving for academic management, developing teaching strategies, and task-based teacher training.
Experienced and professional trainers from LLCE offer to provide training. The program comprises curriculum review and practice sections. The trainer studies invitee schools' existing Chinese curriculums, observes trainees' lessons and then give advice for improvement. For those schools which plan to run a Chinese curriculum, our trainers can help design a curriculum that fits the schools' educational philosophy.  
In practice session, the trainer prepares lesson plans, searches materials, identifies learning objectives, designs games, activities and role plays with trainees before class.

In classroom, the trainer demonstrates sample lessons which include skills in creating interactive learning atmosphere, classroom management, and utilization of visual aids. After acquiring some basic skills, trainees act as teacher assistants, and conduct whole lessons with guidelines of the trainer. 
After class, the trainer works with trainees to review lessons plan, evaluates trainees' skills, assesses students' performance, and discusses plans for improvement. 
Schools are welcome to submit requests for training. We cater to the learning styles of students and the teaching modes of schools.